Electrical Panel Upgrade and Wiring
From Accurate Electrical Solutions
Keep Your Electrical System Functioning Properly
Whether you're upgrading your home or property appliances, updating an existing electrical system, or doing any type of electrical rewiring, you're going to want to make sure that the current electrical system is able to keep up with all of these changes. Updating your electrical system is not only going to help your home or property run smoothly, but it also is going to keep you and your loved ones safe. Even a slight wiring issue could put your property and life at risk. The experts at Accurate Electrical Solutions want to make sure that you're getting the most out of your system, which is why we're here to help! Learn more and connect with us directly today.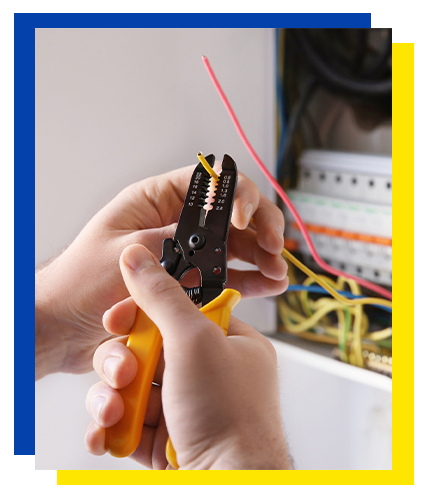 How do I know if I need to upgrade my system?
Our local electrical experts have seen it all, and all too often we see property owners neglect this primary issue when building on or upgrading their space. If you're doing any of the following to your home or property, you should consider upgrading your electrical system and wiring.
Adding a new internet system or connection.

HVAC upgrades or work.

Adding new appliances, especially if they are newer and more modern than your current appliances.

Adding any property upgrades, which could lead to higher electrical power demands.

If your electrical system is over 10 years old.

And more!
No matter what type of electrical work you need done, our team of experienced electricians have over a decade of knowledge and can help you in a quick and timely manner. Whether you're needing a completely new electrical panel or custom circuit, we help bring your power system up to speed to give you the best functionality. We pride ourselves on giving you the best work at an affordable price and we never leverage hidden fees. Connect with us today to set up an appointment or if you have any questions.