Electrician for Basement Finishes
Discover the Best Electrician in Chicago
Your Expert Electricians for Basement Finishes 
Basement finishing can be a huge undertaking, and it's important to make sure that all the electrical work is done properly. That's why it's important to hire an experienced electrician for your basement finishes. At Accurate Electrical Solutions, we have more than 15 years of experience in completing electrical work for basements. We know how to handle all sorts of electrical challenges, and we'll make sure that your basement is safe and up to code.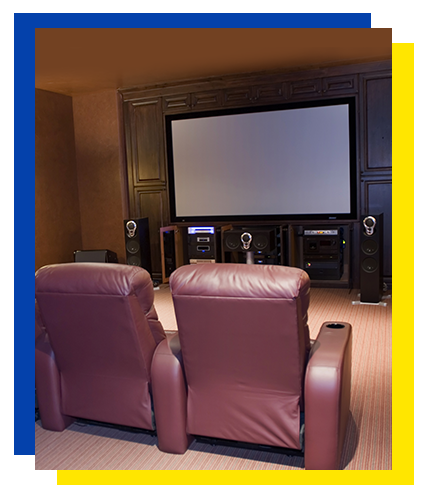 Save Time & Money 
While it can be tempting to DIY the electrical while finishing your basement, it will likely save you time and money to hire a professional electrician to handle the job. A professional will understand how to wire your basement efficiently, whether you need to upgrade your electrical panel, how to install all types of lighting, outlets, and fans, as well as how to do it right the first time. Attempting DIY electrical work can often end up costing more money in the long run as mistakes are costly. It can also possibly endanger your home and your family. When you hire Accurate Electrical Solutions as your basement finish electrician, we can ensure the work is done properly the first time around.
Why Hire Accurate Electrical Solutions for Your Basement Finish Electrical?
We can handle any type of electrical problem or challenge we may face in your basement with experience gained over years.

Our team has worked on countless basements and understands how to meet code requirements while also keeping things within budget.

We have been providing Chicago and the surrounding communities with expert electrical services since 2011.

We work efficiently and quickly, saving you time and money.

We'll get you started with a free estimate.
Request an Estimate From the Best Electrician in Chicago
If you're planning on finishing your basement, call our Chicago electrical company today for a free estimate. We'll work with you to come up with a plan that meets your needs and budget, and we'll make sure that the electrical work is done properly so you can rest easy knowing your basement is safe.