Taking Care Of Your Business' Electrical Systems
Best Affordable Electrician In Chicagoland
Offering A Full Range Of Installation, Repair, And Upgrade Services
Do you run a business in Chicagoland? When was the last time your electrical system was checked? Especially if you run your operations in an older building, you would benefit from having an experienced electrician inspect your wiring, switches, electric panel, and other electrical components to make sure everything is up to code. We at Accurate Electrical Solutions can check your system and make any necessary changes. We can also take care of other electrical work for you, from doing electric panel upgrades to moving or replacing switches and outlets.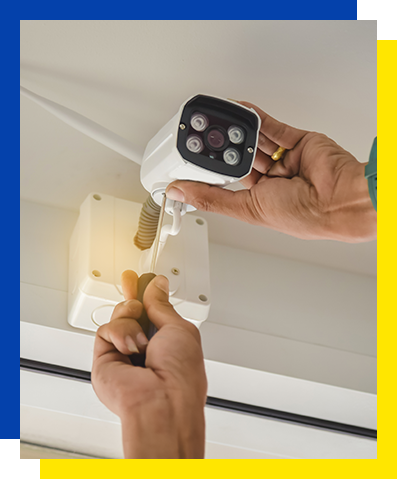 Reliable Service From Experienced Electricians
Based in West Beverly, our company serves Chicago and the surrounding neighborhoods through top-quality, trustworthy electrical services. As electricians, we can promote both safety and convenience at your business, and we're available for emergencies. These are just some of the services we provide to businesses like yours:
Upgrading outdated electrical systems

Completing and checking electrical installations

Performing electric panel wiring and upgrades

Adding or reconfiguring outlets, fixtures, and switches

Full maintenance and customization of commercial systems

Any other services that a qualified electrician can help you with!
Serving entrepreneurs throughout Chicago and its suburbs
Residents and business owners of Beverly and beyond can count on Accurate Electrical Solutions when they need the services of a highly experienced electrician. There are countless tasks we can take care of for you, including electrical installations, electric panel upgrades, electric home wiring, business or home electric repairs, electric switch wiring, electric panel wiring, and much, much more. If it involves electricity, we can probably take care of it for you! Reach out to us with your questions and we'll let you know what we can do.
Safety and Convenience at Affordable Prices
We get it. You're working hard, and downtime can really throw you off your stride. In short, you can't afford electrical problems. That's why we partner with you to keep your electrical systems performing at their best. By periodically checking and fine-tuning your system, we protect you from catastrophic failures, annoying blackouts, and other issues that can trip you up when you're working hard to grow your brand. Most importantly, you get quick access to our electricians in the case of any emergency. Partnering with us is an absolute must for top-quality electric installations, upgrades, and rewiring to keep your property safe and compliant.
The Excellence Your Power Systems Deserve
By using our services, you won't have to worry about dangerous electrical problems hurting your property or your reputation. Our knowledgeable, courteous electricians will work behind the scenes to keep your power systems functioning at their best so you can enjoy peace of mind. Contact us today to learn more about our affordable maintenance services and how they can protect your business.
As a small business owner or manager, it's imperative to the wellbeing of your business and the safety of everyone present that your electrical system is working properly, without any potential shorts, grounding problems, bare wires, or overloaded systems. That's why it's important that you get your electrical system checked periodically. Accurate Electrical Solutions can help you, whether your business' electrical system needs maintenance or repairs, or you could benefit from any new electrical installations, including switches, outlets, fixtures, wiring, or electric panel upgrades. Don't try to do it yourself; call the electricians at Accurate Electrical Solutions. We'll do the job right!