We Handle Your Electrical Needs
Wiring, Installations, Repairs, And More!
Turn To Accurate Electrical Solutions When You Need A Reliable Electrician
There are so many wires running through your home or business, along with plenty of switches and outlets spread across the walls of your rooms. Who can you turn to when your property's electrical system needs attention? Here in Chicagoland, you can contact Accurate Electrical Solutions. Based in West Beverly, we serve Chicago and the surrounding neighborhoods by providing reliable, affordable electrician services. We can handle it all for you, from wiring to installation, and from maintenance to upgrades. Get in touch with us today!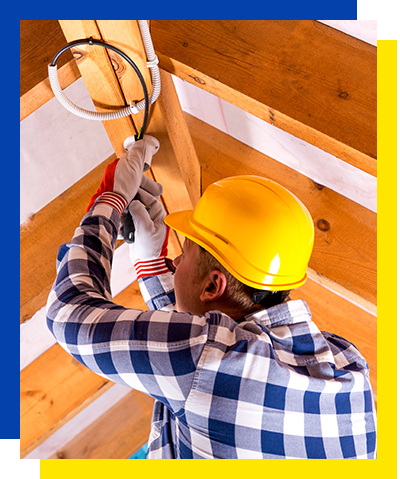 Thorough, Competent, And Trustworthy
Our electricians are trained and experienced in the best practices related to electrical systems. We will thoroughly inspect your property's electrical system and check individual components to ensure quality and safety throughout. Some of the solutions we can provide include:
Adding, replacing, or moving outlets, switches, and fixtures

Handling any repairs, installations, or upgrades to your electrical system

Customizing electrical systems for small businesses or home remodels

Checking and fine-tuning systems for safety

Upgrading older systems and ensuring they're up to code

Rewiring your home or business for better distribution of power

And much more!
Residents and business owners of Beverly and beyond can count on Accurate Electrical Solutions when they need the services of a highly experienced electrician. There are countless tasks we can take care of for you, including electrical installations, electric panel upgrades, electric home wiring, business or home electric repairs, electric switch wiring, electric panel wiring, and much, much more. If it involves electricity, we can probably take care of it for you! Reach out to us with your questions and we'll let you know what we can do.